How to reach us
Human Rights Ombudsman of the Republic of Slovenia
Dunajska cesta 56
1000 Ljubljana
Toll - free phone number: 080 15 30
Toll - free phone number for children and youth: 080 36 86
E-mail: info(at)varuh-rs.si
Opening hours:
Monday to Thursday from 9 am to 3 pm.
Friday from 9 am to 2.30 pm.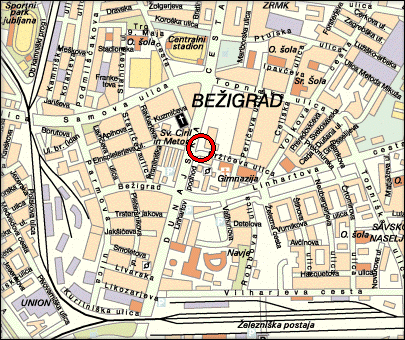 The Human Rights Ombudsman is located at Dunajska cesta 56, Ljubljana. If you are arriving from the centre of town towards Bežigrad, you need to turn right straight after the bus stop at Plava laguna. The first building of Bežigrajski dvor that overlooks Dunajska cesta is the one where on the 4th floor the office of the Human Rights Ombudsman of the Republic of Slovenia is situated.