Ivan Šelih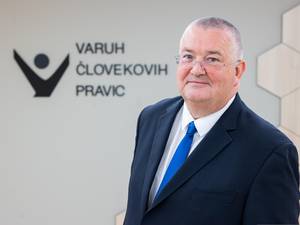 Deputy Ombudsman
Fields of work:
restriction of personal freedom
judicial system
police proceedings
criminal proceedings
civil proceedings and relationships
advocacy and notariat
privat protection
detectives
labour legislation matters
unemployment
National preventive mechanism
Biography:

University graduate lawyer, completed the state judicial examination.
Completed his studies at the Faculty of Law in Ljubljana with a thesis from the criminal law group of subjects. The title of thesis was Privacy Protection under the European Convention on Human Rights.
Employed at the Ombudsman's office since 15 June 1995, first as Adviser in the field of judicial and police procedures and all forms of deprivation of personal liberty.
Since 2007 he is also the Head of the Judicial Affairs and the Optional Protocol Affairs - he leads, performs and coordinates The National prevention mechanism activities which the Ombudsman pursues, in cooperation with some NGOs, in line with Article 5 of the Act ratifying the Optional Protocol to the Convention against Torture and Other Cruel, Inhuman or Degrading Treatment or Punishment (Uradni list RS, No. 114/2006 – international treaties, No. 20/2006 – hereinafter: Optional Protocol)
16 June 2009 - the National Assembly appoints him as Deputy Ombudsman.
30 January 2015 - the National Assembly re-appoints him to the position of Deputy Ombudsman.
27 January 2021 - the National Assembly appoints him for the third time to the position of Deputy Ombudsman.
He authored several articles related to the protection of human rights and fundamental freedoms. He actively speaks English and pasively Croatian/Serbian languages.