Jernej Rovšek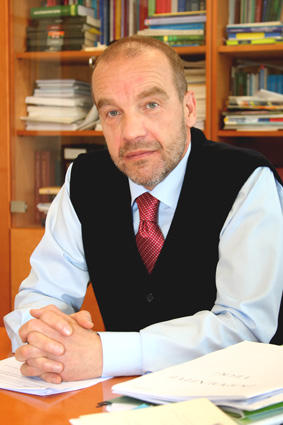 Deputy Ombudsman
1974 - Graduated at the Faculty of Law, University of Ljubljana
1974 - 1985 - Specialist work for the legislative and other committees of the Republican Assembly
1977 - Passed the state justice examination
1985 - 1989 - Deputy Attorney at Ljubljana Municipal Council
1989 - 1990 - Secretary of the Constitutional Committee of the National Assembly of the Republic of Slovenia
1990 - 1994 - Secretary of the Council of Human Rights and Fundamental Freedoms
1994 - Appointed as Deputy Ombudsman in December
2000 - Re-appointed as Deputy Ombudsman in Parliament (July)
2008 - Re-appointed as Deputy Ombudsman in Parliament (December)
2014 - Re-appointed as Deputy Ombudsman in Parliament (September)
2016 - Retired (February)
As a deputy ombudman, he was responsible for complaints in the field of constitutional rights, housing, public services, environment and planning, discrimination.
He published several articles on ombudsmen and human rights, edited two books on human rights in Slovenia, prepared draft papers and published a commentary on the Law of the Human Rights Ombudsman.
He was a member of the Hate speech Council and is still a member of the Journalists' Honorary court of arbitration.